Mentoring is a worthwhile investment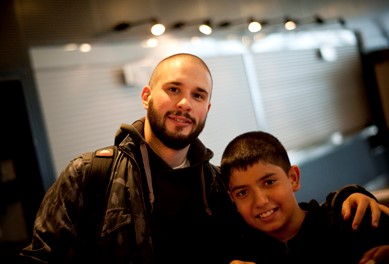 'Never doubt that a small group of thoughtful committed citizens can change the world. Indeed, it is the only thing that ever has.' Margaret Mead
More than twenty years of experience in the Nightingale program has convinced me that mentoring has a positive impact on both children and mentors.
A mentor can serve as a supportive person, promoting learning and support children in their development. It is also an unique possibility for children to come to the University and hear the mentors talk about their own way to the university and give children future hope.
For mentors it is also an unique possibility to get access to a child´s view; showing respect and treating the child with dignity.
What I like about mentoring is the double benefits of joy and learning and the opportunity to meet others – often different from themselves. It is a possibility to see each others as individuals and not as spoke persons for particular religious – or ethnic groups.
I am convinced that meetings can change attitudes quicker than information ever can and when bonds of friendship are sealed prejudices often fall away. Nightingale is building bridges not walls- one way to create a sustanable society.

Mentoring is individual learning opportunities – a chance to break into each other's lives and thinking. For students it is a unique possibility to gain new knowledge and insight into children's different lives and living conditions.
This can't be read in a book
In the Nightingale mentoring program we now have students who have had mentors themselves and now as University student they choose to become mentors. The Nightingale is a recycle program!
Thank you to all 24 partners working in the Nightingale concept, it enable more than one thousand children and mentors to get together every week in Europe. Meetings where two persons are engaging in various activities together and learn from each other – a win-win concept.
Are you curious and want to know more? Or start a Nightingale program. You are welcome to contact us.
Carina Sild Lönroth
The executive manager of the Nightingale mentoring program