Dear Nightingale friends
Today it is the 8th of March, and I am thinking about the importance of education to develop our society. To let all children, also girls, have the opportunity of education is not ony an individual thing or an equality question it is a profit for the society.
Malala has said: a child, a teacher, a book can change the world but I want to add also a mentor can make a difference. Don´t you agree?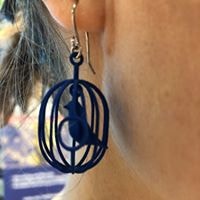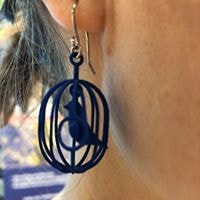 My name is Miriam, and I grew up in a small village in the south of Sweden. I moved to Malmö to study IMER (International Migration and Ethnic Relations) in 2001. During my studies I decided to apply to become a mentor in "Näktergalen" and was happy to be admitted and matched with a child. I learned a lot, and valued the time spent with my mentee highly. I carried the experience close to my heart as I started to work. At first as a youth leader, and eventually in a preschool. About a year ago, when I was invited to a gathering for former mentors in Näktergalen, I was so happy to again be connected to this amazing organization. Shortly after the gathering I found out that a new coordinator was needed. My heart started to beat a little extra and I really hoped I would be the right person for the job. Luckily, some certain persons believed I was, which gave me the opportunity to be a part of the organization once again, and giving me the chance to continuously learn more about the impact of mentoring. I am looking forward to the future, and to meeting you someday under the wings of the Nightingale network! Best wishes, Miriam
Research about The Nightingale mentoring program in Malmö
Nightingale in Malmö are happy to share the news : we have got research money from Malmö University to let one of our associated Professor, senior lecturer at Malmö University do a research study about what mentors and mentees in "Näktergalen Malmö" remember of the relation together. He has already begun the interviews with former children and mentors from the beginning when we started 1997 up to now…we will let you know more when we have more results. But it is very interesting.
As mentioned many times research can strengthened our program so whenever you have time don't forget to load down and read research articles on our webpage "Research& Development". The latest article is focusing on the impact on the mentors and if there is any link between mentoring and civic activism.

The Nightingale Day the 24th of February
Since the 24th our Nightingale Day was on a Sunday maybe partners didn´t celebrate the Day.. however it is not to late! And as decided next Nightingale Day will be held in Malmö, the day we will have our network meeting but also celebrate the Networks 10th anniversary!
In Malmö we celebrated this Nightingale Day by letting children and mentors come together on a little fruit-party and at the same time work with the map and try to find out where all Nightingales are cituated and sing all around Europe. They also search for information about each city/countries…and they learned a lot. Actually they wanted to know more about you.
One question, as earlier discussed is to let our tandems become Pen Pals withe each other. What do you say about that? Can one Malmö pair be pan pals with another pair in one of our cities ? Couldn´t it be something?
Greeting from our Nightingale Partners, all around Europe.
I think everyone is aware of the GDPR which means we will from now have difficulties with uploading photos of children and mentors without any agreement.

Annual Report
Thank you for those who have sent us the Annual Report. As soon as we have got all we will compile them and give you the results.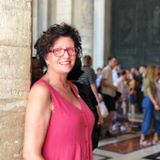 Welcome Petra Johansson, new coordinator in Nightingale Karlstad.
National Network Meeting in Kristianstad, Sweden
The Swedish Nightingales had a national meeting in Kristianstad with experience exchanged about: *interviews, *selection of children and mentors and matching
It was fruitful meeting and we discussed to continue but also deepen our understanding by reading more research in the area.
Malmö has also had two research meetings and discussed different research articles.
For those who requested the compiled results from different evaluations about mentoring. (Carina Sild Lönroth 2013)