Dear Nightingale friends,
it is approaching to our Network meeting and Conference in Bodö, the 10-12th of October.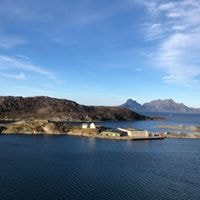 I am happy to inform all of you that two partner-cities in Spain are registered, two from Sweden, almost all partners from Norway and the Nightingale´s from Switzerland will come. Only partners from Austria and Iceland could not.
We are looking forward a lot meeting you all. Bodö says warm welcome to all of you!
Remember it is in the north of Norway – bring warm clothes!
We want to show our gratitude and thank Bufdir. Norway who paid for the room for the network meeting!
Now you can upload the Agenda for the network meeting HERE.
Partner News
We now have the possibility to take part in the second evaluation by Norway. Norway evaluation (in Norwegian). NOVA Rapport 2/2018
Evaluering av Nattergalen – en oppfølgingsstudie
By: Jorunn T.Jessen, Tonje Gundersen and Kamila A. Hynek
Over the year (2012 -2017) totally 838 children and students have participated in the Nattergalen programme.
The results show positive learning effects on both children and mentors.
For example:
Four of 10 children (36 %) have developed their language ability and more than 52 % have developed their social abilities.
The questionnaires also show that participating in the program has increased the student's knowledge and insights.
By participating in the Nightingale program eight of ten said they have increased their communications skill and at the same time got better insight into children life and living condition.
New partner Switzerland
We are happy to announce and would like to welcome our new partner Tamina Kappeler,from University of Teacher Education in Zug, Switzerland.
My name is Tamina Kappeler, I'm 33 years old and have just taken over the project management of Nightingale at the University of Teacher Education in Zug. I myself grew up as a third culture kid, moving between cultures within my family and moving to different countries during my childhood and youth. These experiences are probably what drew me to participate in a similar mentoring program during my studies, so I'm really excited to be part of the Nightingale Network in this new role supporting the students and children. I just moved back to Switzerland after working in Bolivia for three years and am currently employed at the Institute for International Cooperation in Education.
Nightingale Linz
Karl Wegenschimmel send greetings to us from the Nightingale in Linz who's project is steadily increasing. They even got an email from a student who is registered to another university ( the second University of Education in Linz) who wrote that he had heard about the Nightingale and was very interested in becoming a mentor. This can be an opener for many more students, Karl added.
Karls also wrote that Margit Severa and he ( Karl) will take part in the CARN (Collaborative Action Research Network) conference held in Manchester from 25th to 27th of October. They will present their Nightingale research results regarding this topic "Daring and Doing". We are looking forward hearing more about this.
Unfortunately they could not come to Bodö…but we wish them good luck!
Pair of the month
it would be nice if partners can send me, Carina, some photos and maybe a quotation or text from one mentor and child in your program, so we can load up different pairs in our network/ Nightingales. That means showing our Nightingale all around the world!
To begin I would like you to meet one pair in Nightingale LSS (a new pilot student where students meet seniors with some disabilities).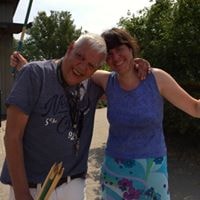 This pair have met since March and will continue to do so until December.
We have done so many nice things together, me and my student, some of them for the first time. For example we have been at the theater and when I told my friends at my accommodation they were really jealousy not having a student to meet like me.
See you in Bodö!