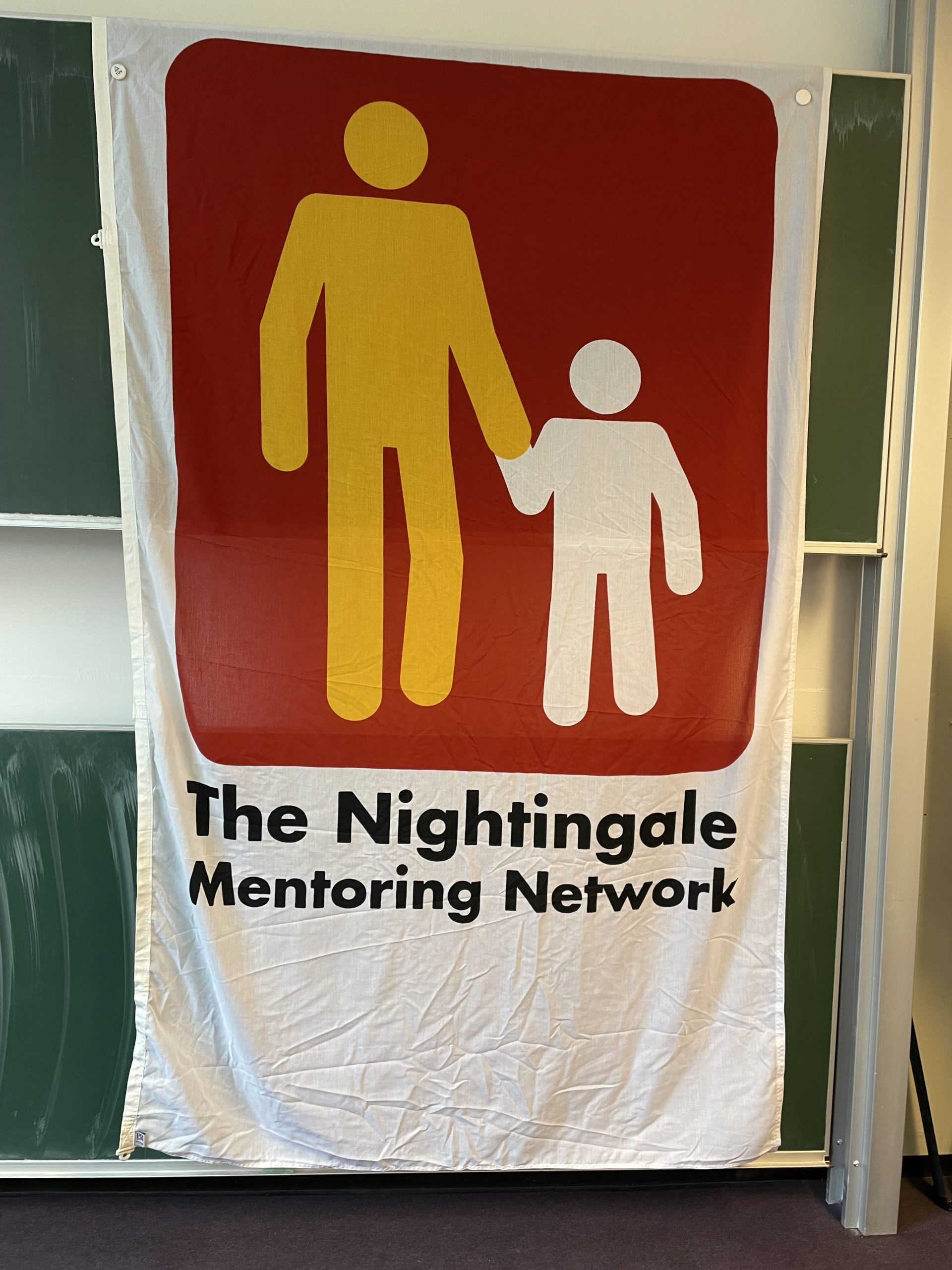 THANK YOU ALL Nightingale friends who joined the Network Meeting in Berlin.
With this meeting we demonstrate the value of mentoring, for us and for important institutions. (evaluation from a post-it note)

It was so nice to meet in real life again. 22 persons together from five different countries. It was really a kick-off event for feeling the importance of being together and meet.
Peters colleague have said they could hear our laughter to the next room and they could really feel the nice and warm atmosphere in the room. As one partner of us also wrote on the Post-it note: So much positive energy and inspiration!
Partners also agreed on how fruitful it was to be able to meet again and have experience exchange.  However, as one member pointed out, some network members have been in the Nightingale for a short time, and they may want to hear about how the program works and is organized in different places. This is something for the board to think about for next meeting. Maybe also prepare more before the meeting to be more effective, as another partner wrote.
The compilation of our Post-It notes it shows however very positive answers; from fruitful discussions, much positive energy and inspiration, fun and laughter, great food and love the guided tour!
If you want to read the compilation/evaluation from your post-it notes you can click here and download it.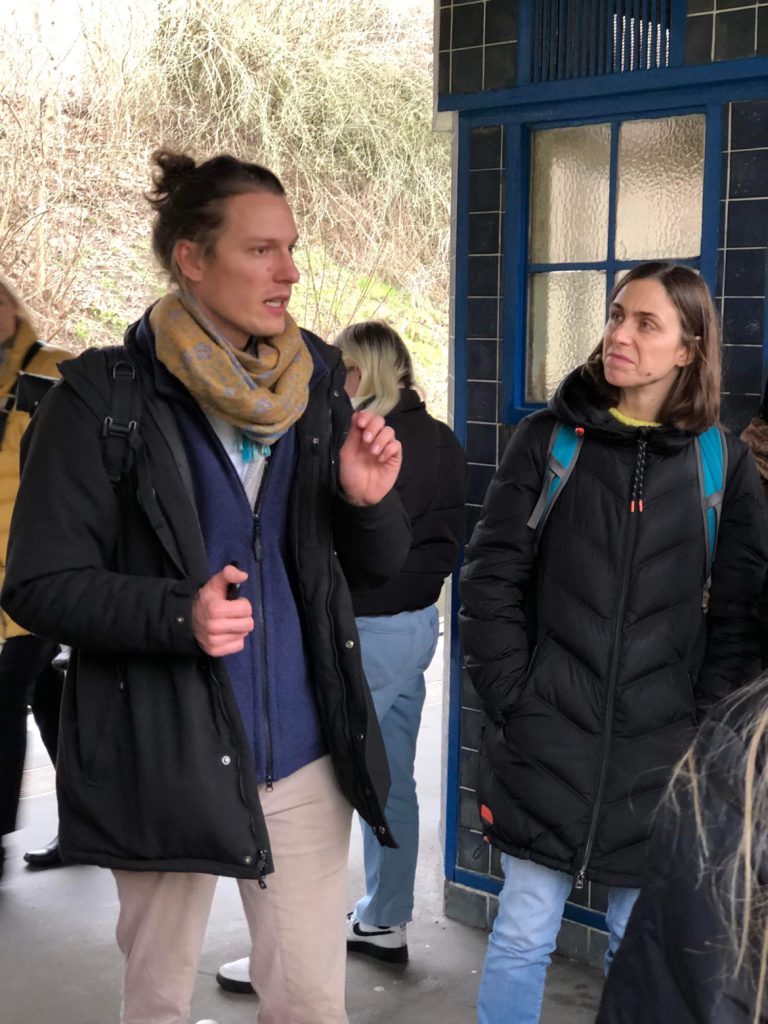 You will find more photos from Berlin on the page "For members", click "Network Meetings." If you have any photos you would like to share or publish on our webpage, please send them to Carina. Please also send photos, especially from the fantastic dinner at Otto Wells Grundshule.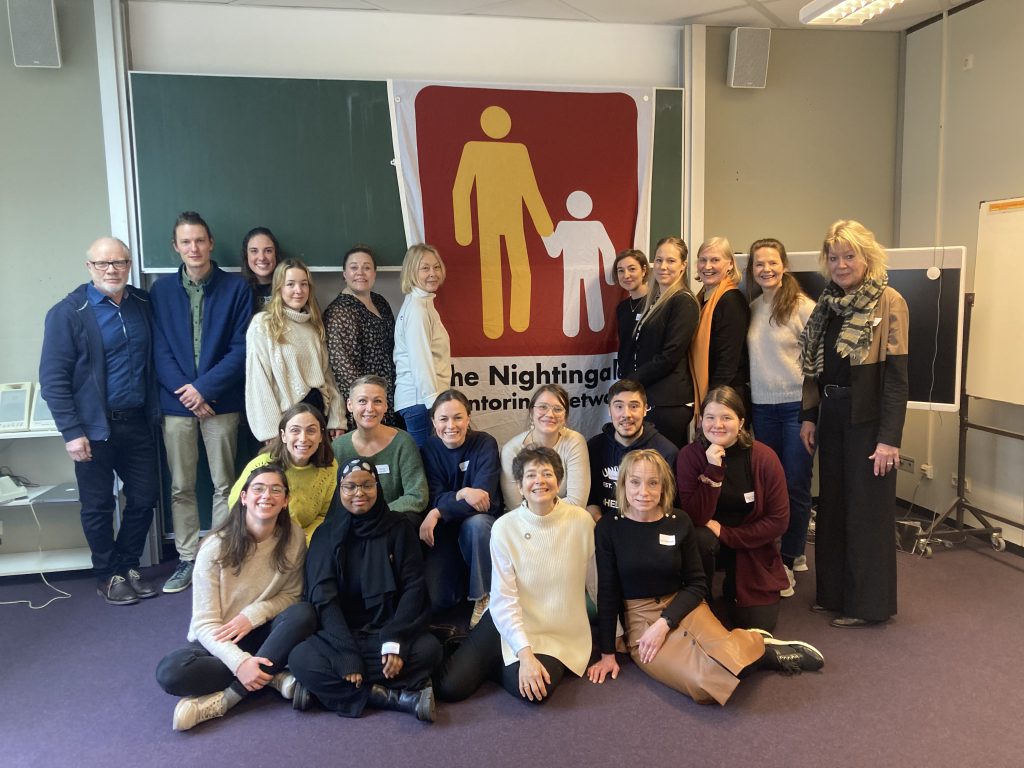 The board will soon begin to work on the next Network meeting, next year, hopefully it will be held in Girona, Spain. If you have any special ideas or thoughts for next year meeting, please let us know.
PARTNER NEWS
It is so nice to share the news and success of The Nightingale project in Finland, now being published in a Finish Newsletter and also in the Finish Broadcast ( In Swedish. The reportage about The Nightingale starts after approximately 18 minutes)
Don't forget to sometime look into Research page……it is updated continuously.